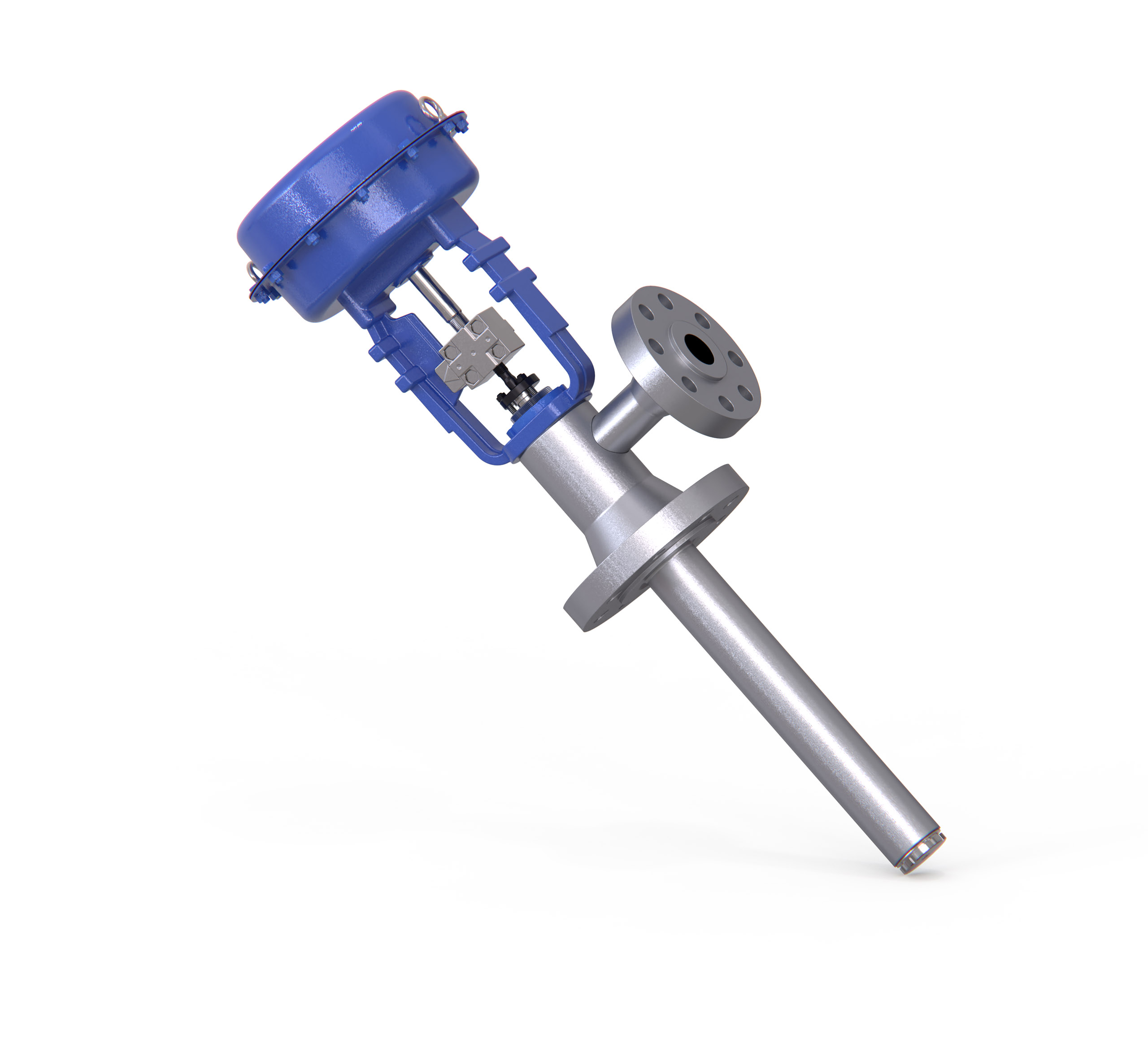 BVT-DP2 probe-style desuperheater
The BVT-DP2 probe-style desuperheater is a combination of injection nozzle and water control valve, designed for precise and economical control of steam temperature. Water enters through the flanged water connection, and is passed through the desuperheater body installed in the steam pipe at an 45° angle. The nozzle at the end of the desuperheater is equipped with individual feed holes. Water enters the chamber behind the orifice plate through these openings where it is rotated before being injected into the steam flow. This rotational flow as well as the cone shaped mist the nozzle creates at the injection point reduces evaporation time, and thus improves desuperheating.
Water injection is controlled by a diaphragm actuator based on measured downstream temperature.
Key features
Injection nozzle with rotational injection
High rangeability and cooling efficiency
Few moving parts and hard-faced control plug and injection nozzle resulting in high reliability and resistance against wear
Simple installation
Capacity
Multiple options based on customer needs
Characteristics
Equal percentage
Control range (water)
up to 50:1
Pressure class
EN PN up to 400
ASME up to 2500
Materials
Body 11CrMo9-10
Plug         X20/X19
Atomizer         X20/X19
Nozzle head X90CrMoV18
Stuffing box Valveset
Installation
Horizontal installation recommended. In case of other installations, contact BVT Sweden AB.