Plant Engineering
Technical consulting
BVT Sweden supports you in choosing the correct technology and solutions for unique requirements considering all available options. These solutions can increase the efficiency of thermal power plants.
Critical applications
We have over 30 years experience and world leading competence regarding critical applications within the power industry, as well as the design of related products.
Prestudies and project management
We perform prestudies and planning of new facilities. The prestudy determines if the project can be carried out regarding economic, technical and time aspects. Prestudies are adapted for each individual project.
"When working on site at our customers, we contribute to the competence of your team. We perform trouble shooting, review operating conditions and support in optimization and preventative actions. Problems may include noise and temperature control."

Lisa Nord-Ågren
Engineering Manager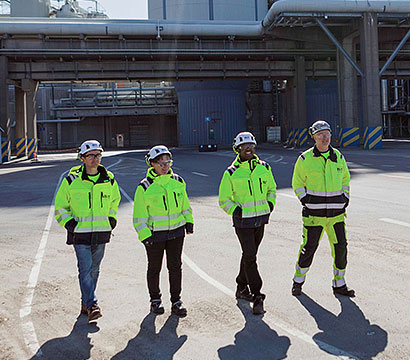 New pressure bench BVT Sweden are proud to announce our new test pressure bench in our production facility here in Säffle, Sweden. The bench is under commissioning and installation and will become Northern Europe's biggest vertical test pressure bench for critical steam control valves. This will guarantee testing with highest ...
Read more