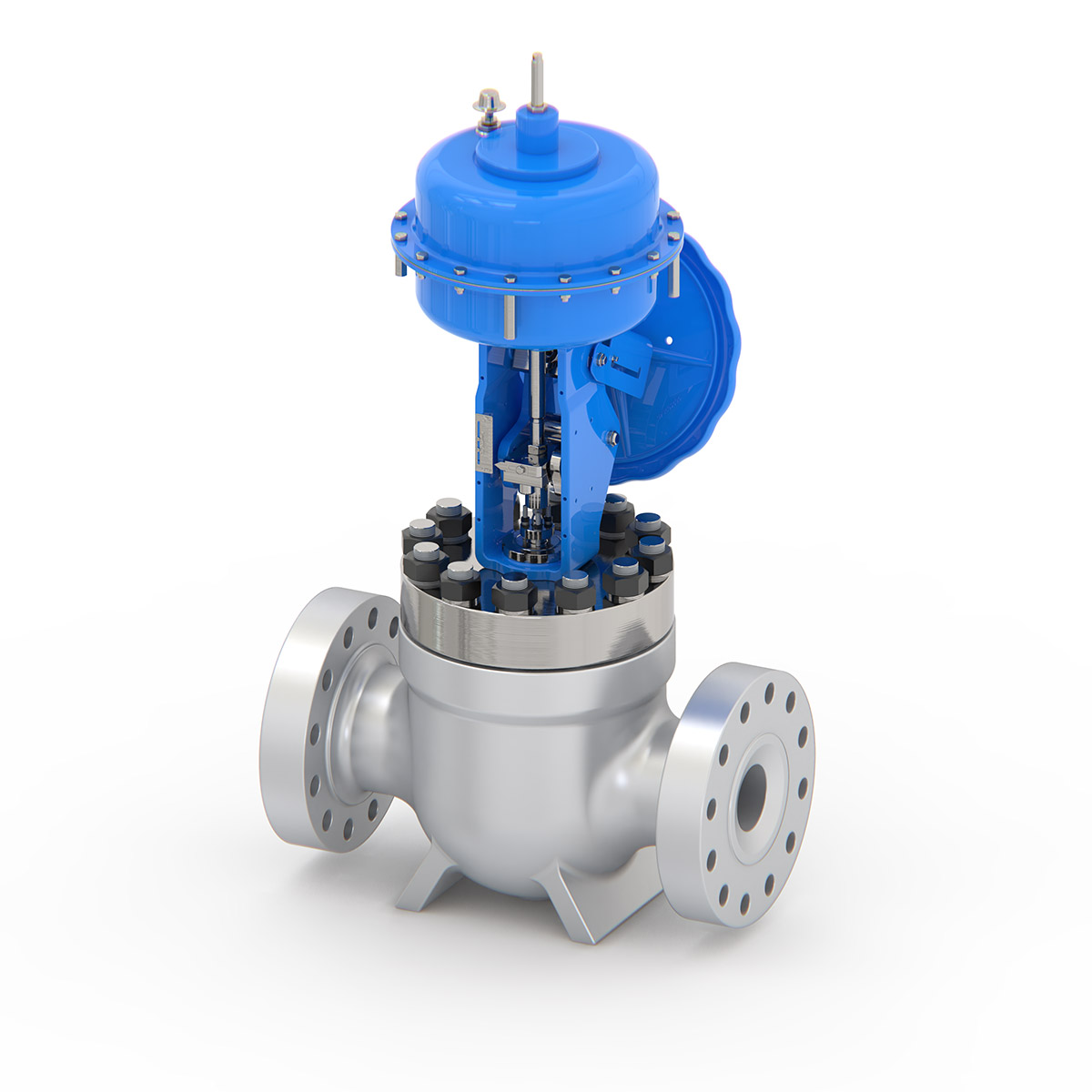 BVT-SCG pressure reduction valve
The BVT-SCG is a globe-style pressure reducing valve used in steam turbine systems, typically used in vent to atmosphere applications. In this application, the valve is placed in a steam pipe branched from the connection between boiler and turbine allowing the steam to be vented to atmosphere in case of a turbine trip. Pressure regulation is taken place in the valve trim where a plug reveals a series of perforations in the valve cage. A static pressure stage may also be present in the outlet, to reduce the pressure drop over the cage and thus the noise caused by the trim.
The BVT-SC can also be combined with a downstream desuperheater such as the BVT-DLP to perform steam conditioning in installations where downstream straight pipe lengths do not allow for desuperheating in the pressure reducing valve.
Key features
Fully customizable inlet, outlet connections
Complies with the following standards: ASME, EN, PED
High shut-off class
Great rangeability
Balanced plug design requires smaller actuating forces, and so allows for smaller and pneumatic actuators
Easily exchangeable seat as option for further reduced maintenance downtime
Optimized packing design
Erosion resistant design
Spring loaded nozzles designed to avoid thermal stress in outlet pipe, and are quickly and easily maintained
Valve sizes
Up to 14"
Pressure class
Up to ANSI 600 (higher rating on request)
Design temperature
Up to 580 ºC
Leakage class
ANSI Class III, IV, V
Rangeability
Up to 25:1 for the complete valve
Regulatory requirements
ASME, PED, IBR, CRN, GOST, ISO 9001/14001
Materials
WCB, WC6, WC9
Actuation
Pneumatic, hydraulic or electrical
Options
Quick change type seat
Erosion resistant trim with long cage
Live load gland seal packings