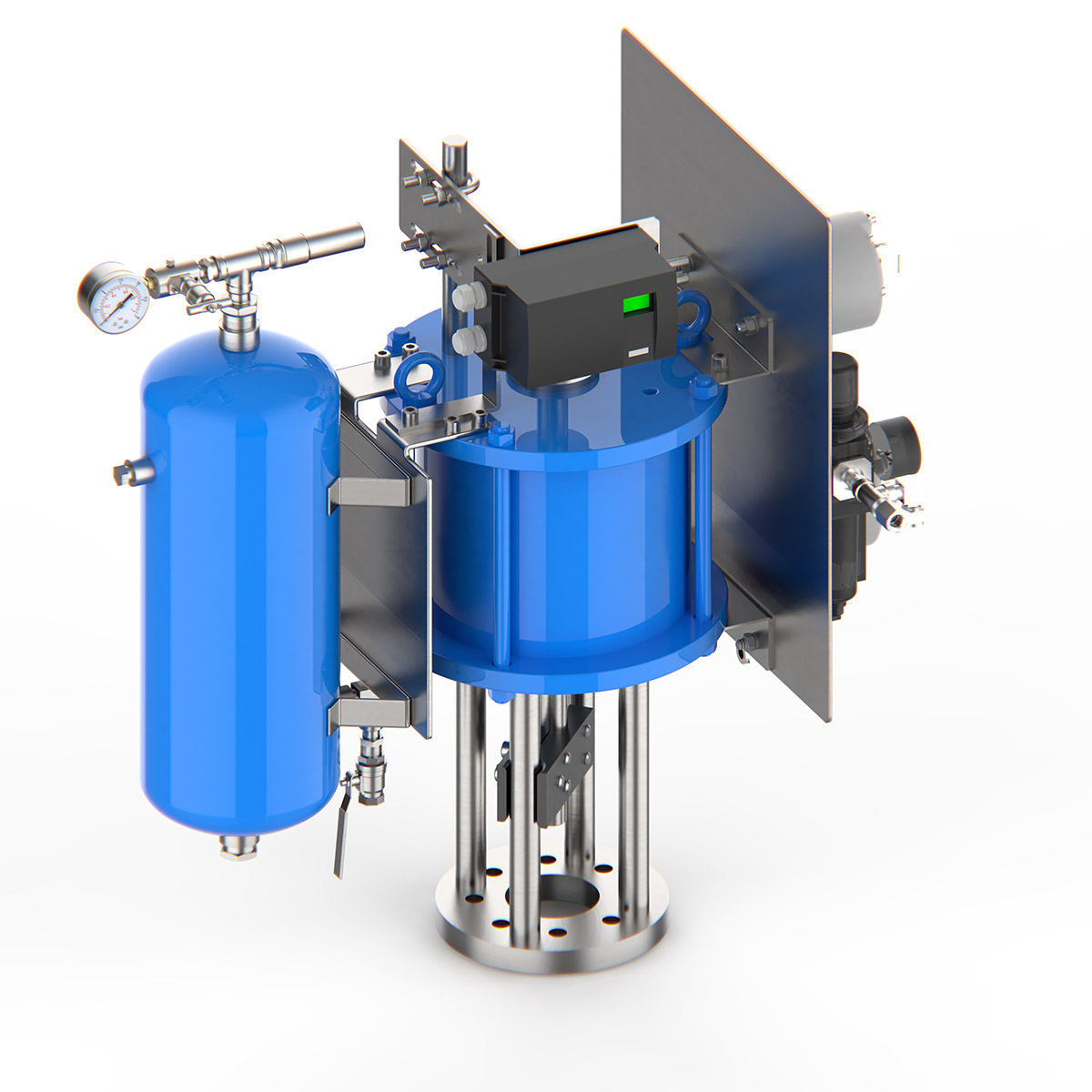 BVT-PB linear pneumatic actuator
BVT's linear pneumatic actuators are designed for use in power and oil & gas industries, or in any application where steam / water valves are involved.
The actuator is installed on top of a control valve or an isolation valve with a coupling connecting the actuator piston to the valve stem. It is included as standard on BVT valves where pneumatic actuation is required, and is also sold as an upgrade for existing valves. BVT designs and builds the actuator to match the force requirements of the valve and the stroke time and functional / environmental requirements from the customer.
Key features
Sized and designed based on customer requirements

Components calibrated and tested before shipping

High linearity and small dead-band

Heavy duty for operating in challenging application and environments

Positioner and other electrical components are installed away from valve in order to avoid high temperatures

High corrosion protection and ingress protection
Maximum air pressure
10 bar(a)
Standard operating temperature
-20°C to 80°C
Available sizes
Up to 900 mm
Component ingress protection
IP65/IP67
Cylinder corrosion protection
ISO 12944 C4 or
ISO 12944 C5M
Regulatory requirements
ASME, PED, ISO 9001/14001 as standard
ATEX, SIL as option
Tubes and fittings
ANSI 316
Types
Double acting or single acting
Modulating or ON/OFF
Default functions
Fail open/close at low pressure

Air tank sized for 2 complete strokes

Air filter regulator
Options
Quick open, quick close, quick open + quick close

Fail in place

Limit switches

Position transmitter

Multiple solenoids in 1oo3 or 2oo3 configuration

SIL-certified components